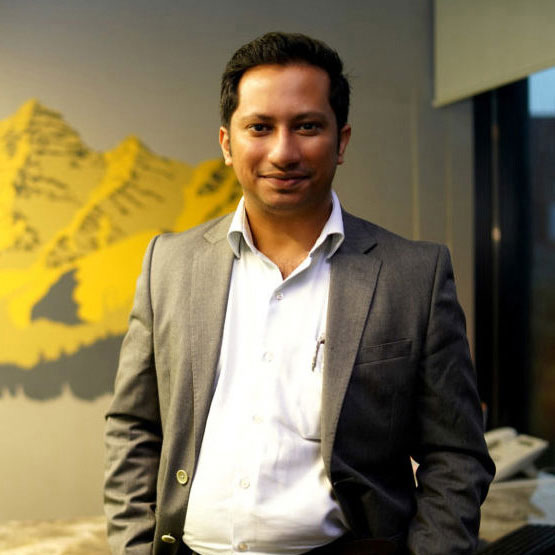 Neelanjan Gupto
Is the founder of one of the most preferred and innovative interior designing firms in Mumbai; NeelanjanGupto Design Co. His unique ideas and compelling designs have gathered massive recognition in the interior design domain. With an extensive experience of 15 years which includes 5 years of international expertise, he has reshaped the industry paradigm with state-of-the-art ideas and latest trends. His profound ideology has been a major factor for design conceptualization, site-specific details design solutions to all the projects, and the overall growth of the company in-line with changing market trends and new technological advancements in the design and construction world.
A man of immense talent and proficiency Mr. Neelanjan is an honorary B.Arch graduate from the Univ. of Mumbai, with a Gold medal also Interior designing & Space planning specialization. He is also recognized as a member of the Institute of Indian Interior Designers (IIID) and honorable Jury members ACE Tech, Mumbai. His amazing designs have satiated the expectations of 500+ happy clients pan-India and he is looking forward to reconstructing the corporate and commercial scene with his beautifully designed spaces that make interiors amazingly convenient.
Who are we
We are innovative and seasoned designers who reinvent corporate offices, commercial spaces, and homes with innovative and dynamic designs. We have 50+ professionally trained team experts who handle end-to-end execution of every project with great attention to detail. With each successful venture, we have proved to be one of the best interior designers in Mumbai. We are proud to have a compelling record of 500+ happy clients, 300+ retail store delivered, 15,00,000+ sqft office spaces delivered and 100+ homes delivered in Mumbai and across India.
Our company creates unique, functional and flawless designs suited for your office, commercial spaces, and homes. Whether it is a necessity or just mere aesthetics; we assure elegance throughout. At NeelanjanGupto Design Co. we focus on creating the incredible with bespoke interior designs for corporate offices or retail stores. We provide you with a functional perfectionism, delivered professionally by collaborating with the best interior designers in Mumbai. Our designs and creations are admired by our clients which has made us the most preferred and trusted interior designers in Mumbai. By fulfilling the promise to deliver the kind of work you would want and need, we have been able to maintain our stature as the leading interior designer in Mumbai. Our designs are meant to tantalize your senses by giving you the best possible surroundings. They arouse a sense of luxury and comfort in the individual and the desire to never part from those beautiful pieces of art.
Why us
NeelanjanGupto Design Co. comprises of innovative and exemplary interior designers who aim to give you the most elegant and convenient surroundings. We analyze your style and aura to create designs that give a personalized appeal. We deliver quality craftsmanship which is unique and trendy at the same time. Our projects are guaranteed with a comprehensive 5yr after-sale service* so you can enjoy flawless interiors with ease. Our hard work and diligence have conferred on us the title of one of the top interior decorators in Mumbai and we work hard to be able to deserve that title. We offer you a quality professional service that helps bring out your dream office, or showroom or home to reality and we use our unique custom furniture to achieve it.
We have client-oriented experts who create unconventional solutions and exquisite designs that suit your every need. Our team has worked on more than a hundred projects and has helped over eighty clients to beautifully design corporate offices, commercial spaces and home with stunning interiors. Our clientele includes brands like Justdial, Fabindia, The Coco-Cola Company, Hindustan Unilever Limited, Tata Motors, Ginger, kaya skin clinic, Shri Dinesh Group, ador welding, DP World, Prettislim, and Growel to name just a few. We are fun and love to make you happy with our quirky yet sophisticated designs! Connect with us soon to know us more.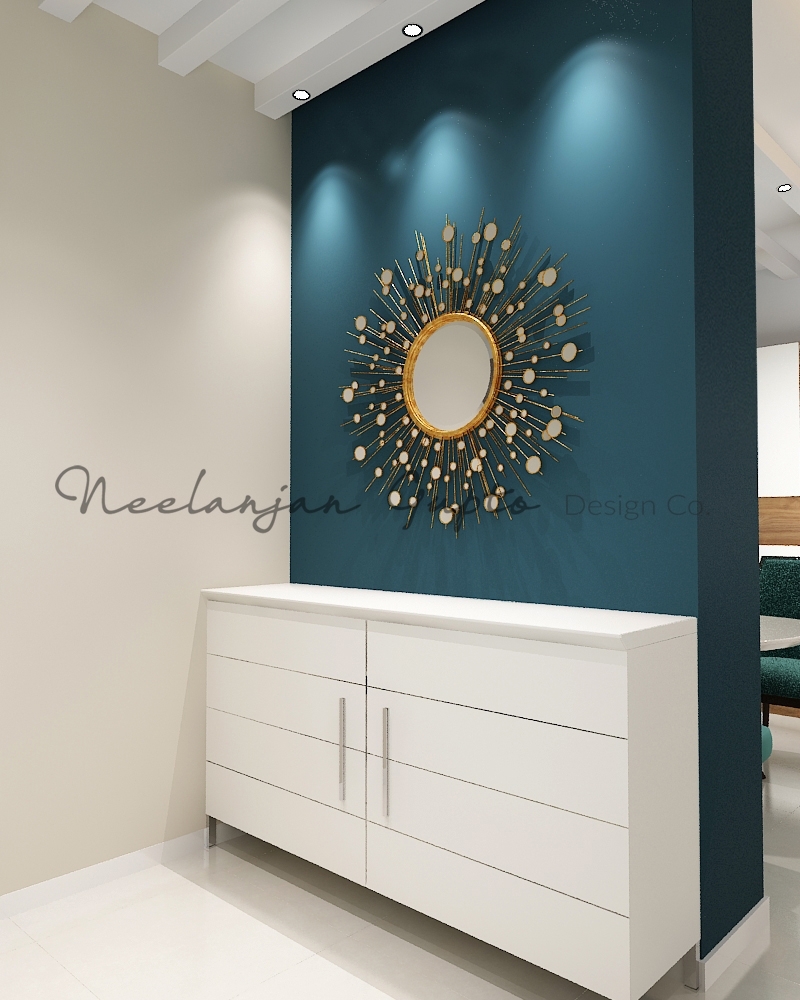 Our Mission
We are a group of creative, innovative and expert interior decorators in Thane west and we aim to help you achieve your dream of elegantly designed interiors. Our team is not just limited to offering you a comfy, luxurious, or quirky place instead we offer you a classic experience with dynamic and trendsetter designs. We collaborate with industry experts who offer professional services and provide a great finishing touch to the entire project. We customize offices, retails spaces and homes to make it lively with luxurious charm. We aim to create unique awe-aspiring designs that make you feel more energized throughout the day. We offer reliable, trusted and innovative interior designing services in different cities and countries of the world.